Product Description
UV glow in the dark body face painting
Color:#333333;background-color:#FFFFFF;"> UV Glow Face Body Paint Perferct for both day and night use. This set includes 6 vivid colours. Bright, neon coloured under normal lighting, the paints give off an immense fluorescent glow under UV Lighting / Blacklights. These UV face paint are easily applied, dry quickly on the skin and last all night. Simply wash off with water after use. Face paint kit includes 6 UV face paint colors,each color 10ml.Excellent For Many Occasions: Birthdays, Festivals, Club, Concerts, Parties, And Anywhere With UV Lighting.
Product Discription:
Feature
♦Non toxic,water based and wash Off Easily, Don't Need To Hold Your Breath From Nasty Fumes,
♦12 Vibrant Neon Fluorescent Colors, Each Color Comes in 10ml tube.
♦This Paint Will Brilliantly Fluoresce in the UV light.
♦PERFECT for UV party! For Friends, Family, Or Yourself!

Brush can help you paint face with as much detail and precision as possible.
Sponges are useful for quickly applying paint to a large area, or for adding a base color
You can add some sparkle to your art with glitters
Stencils are perfect if you're not confident about your painting skills, or if you're simply short on time.
Some classic stencils include hearts, flowers, and moons.
Volume:10ml/tube,customize size available
Color options:12 colors available.Pink, Orange, Yellow, Green, Blue Purple.,etc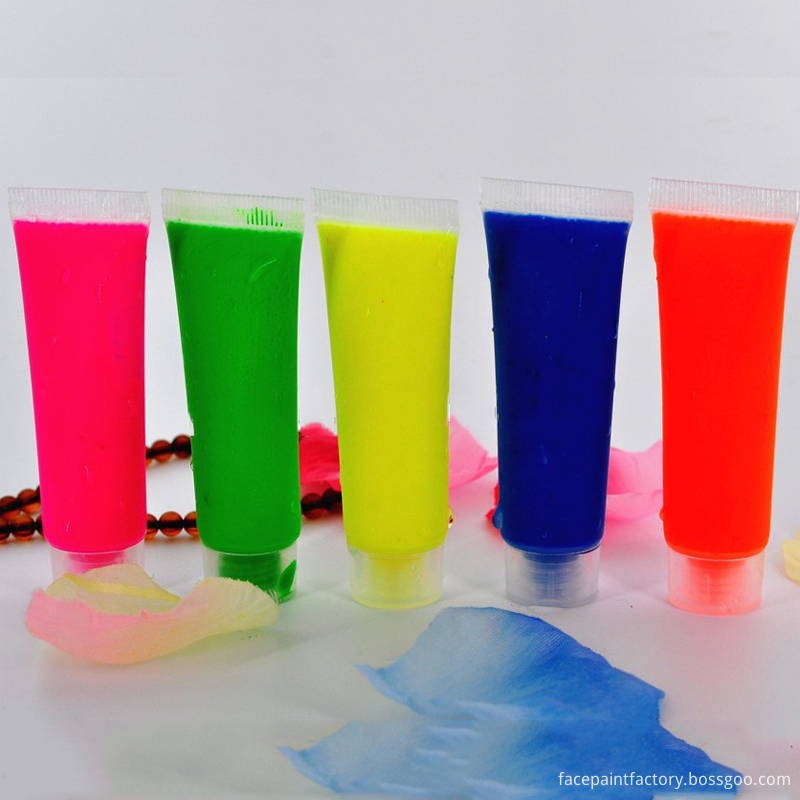 Color options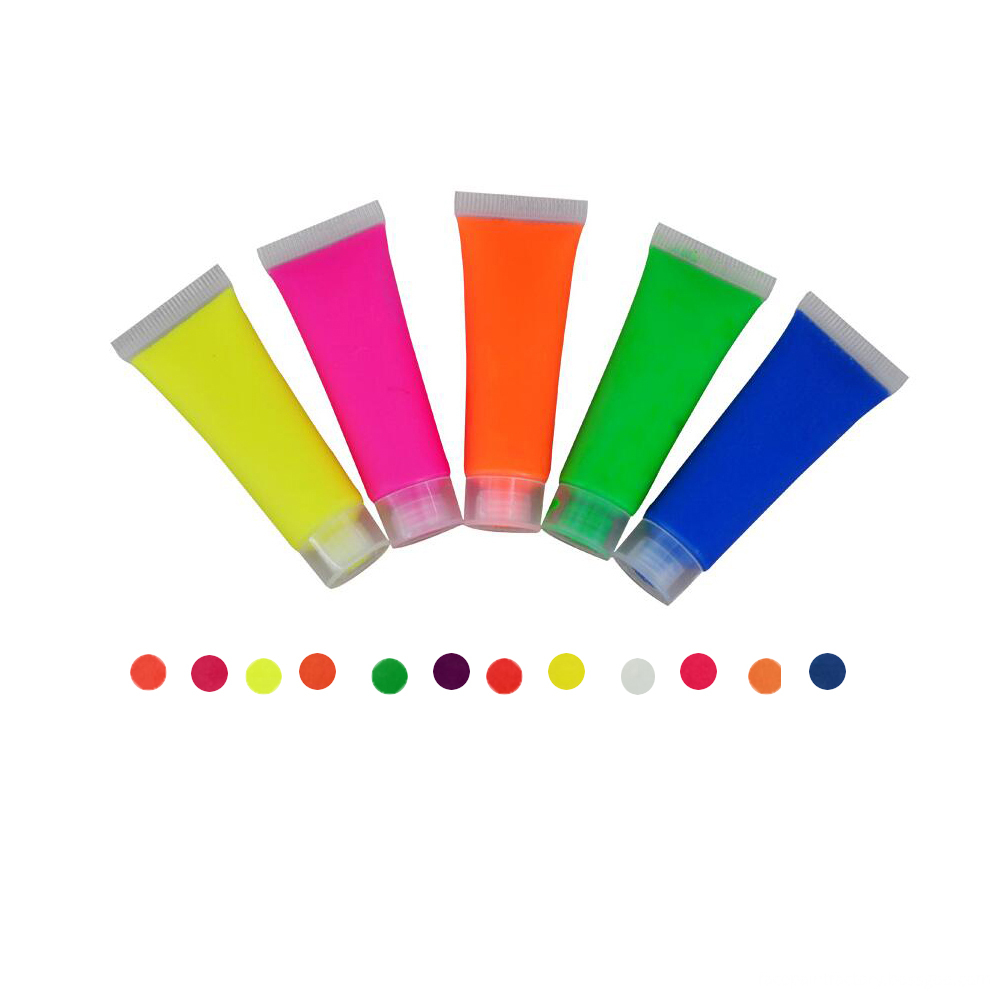 UV effect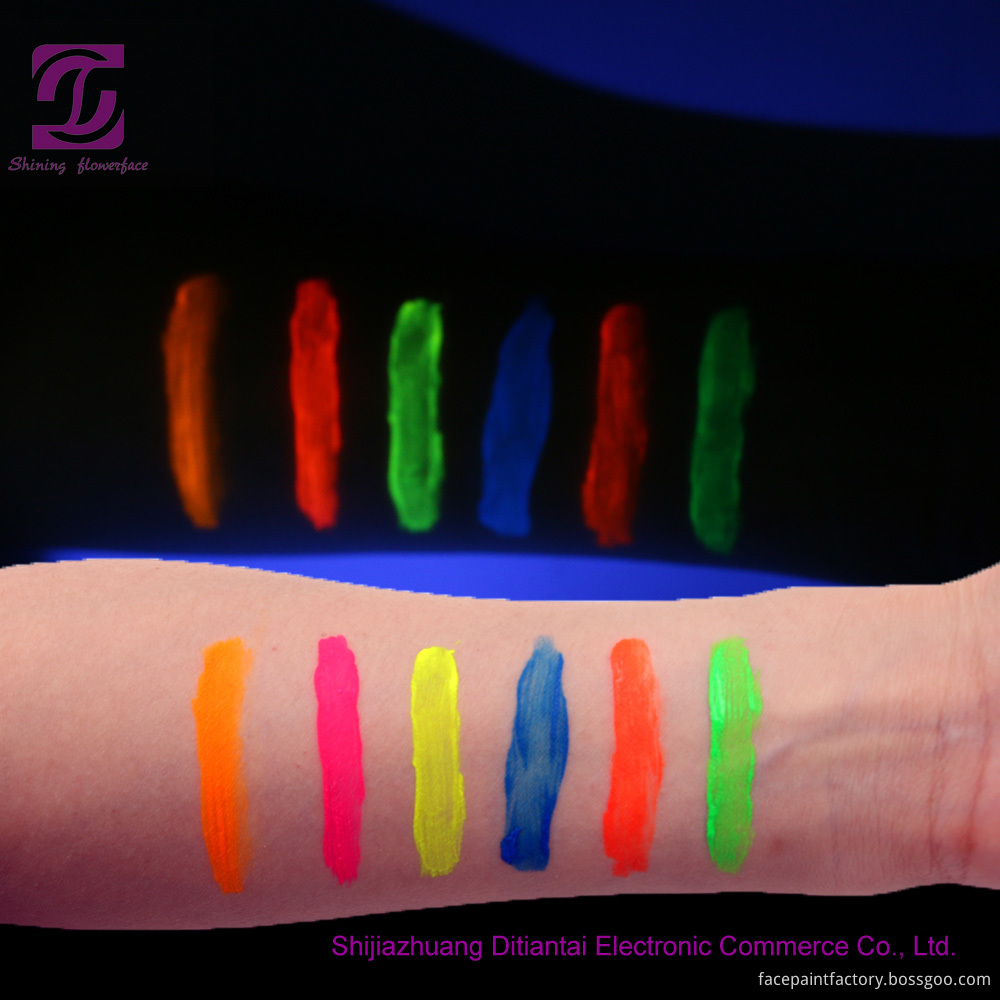 Warm Notice
This product is for external use only.
Children under 6 years old should be accompanied by parents
The banning of eating
Screen color may have error, please Kind Prevail.
Skin allergies are used with caution.
Company information
Shijiazhuang Ditiantai Electronic Commerce Co,.Ltd. is located in Changan district, Shijiazhuang.
We are the diversified company with design, research and development and manufacture.
We are leading professional factory for the Body face paint in China.
Quality of our products has passed through the FDA CE verification. And material is mainly herbal which means no harm to human body.
We focus on the tenet of [integrity, creativity and eco-friendly"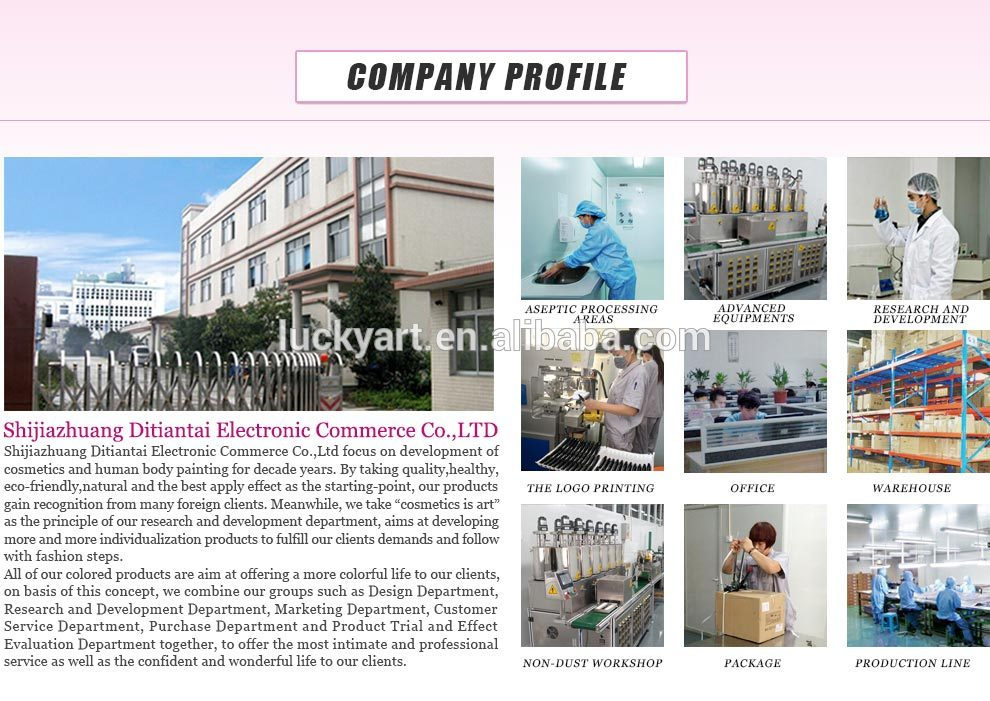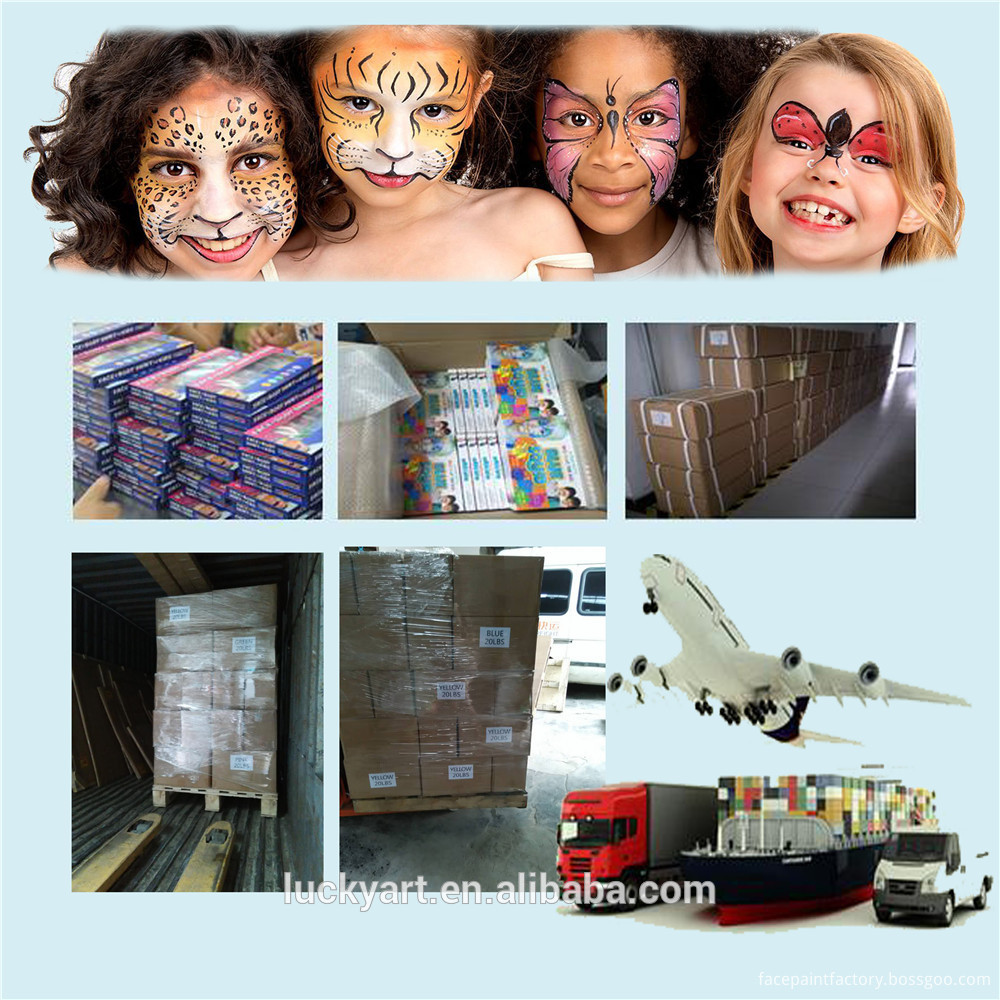 Why us?
1. Quality Control: We have a professional team specialized in face paint field for almost 10 years.
2. Price Control: we are the large manufacturer one stop factory.
3. New Product Development: We develop new ideas and products that no other companies in China has and this enables our customers to share a great selling point when compete with their own competitors.
This keeps us leading the market.
4. Experienced Sales Team: Our sales teams is experienced and with good knowledge of
product so we can serve you well!