Product Description
Color:#CCCCCC;font-family:Roboto, RobotoDraft, Helvetica, Arial, sans-serif;font-size:32px;font-weight:normal;"> Duramp 10W Alex LED WiFi Smart LED Bulb
What is a smart WiFi bulb?
Smart lights use wireless transmissions to send and receive their signals, and different bulbs use different methods to get the job done. Some use built-in WiFi or Tuya radios to connect directly with your router, which lets you control them remotely wherever you have an internet connection.
Easily turn lights on/off, dim, set groups or schedules. Choose energizing daylight or wind down with relaxing soft white light and get creative with color, it's all up to you. LED BULB Dimmer.
Simply connect the bulbs directly to your WiFi at home. It's never been easier to customize your home's lighting to suit your lifestyle.
Do any smart bulbs work with 5Ghz WIFI?
No. They only connect to a 2.4Ghz band
Advantage:
Voltage for option: 110V /220V suitable for different market.
LED A bulb shape Economic color changing bulb of Residential lighting.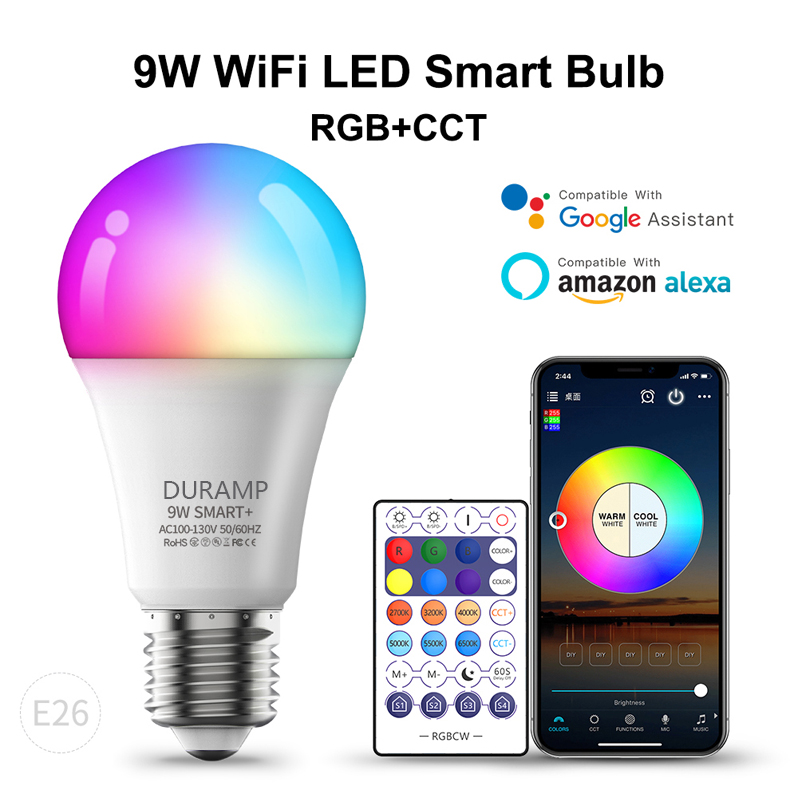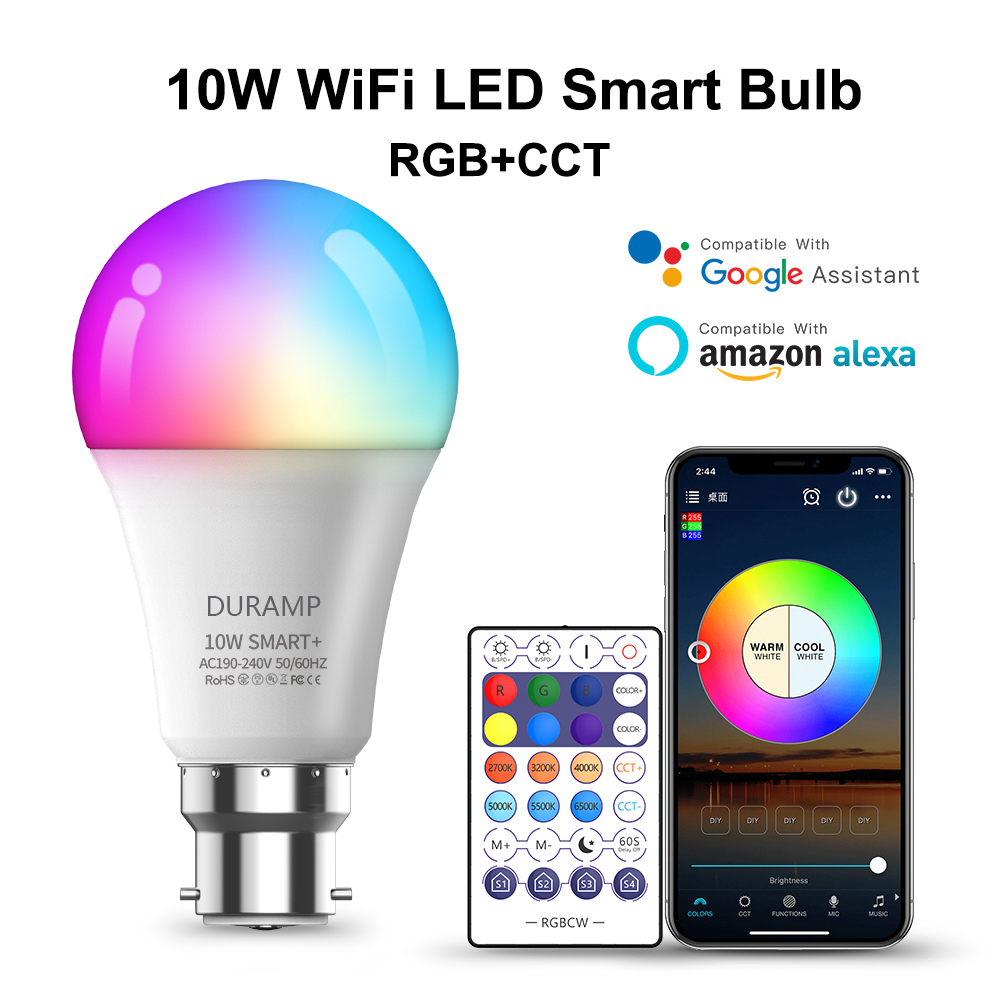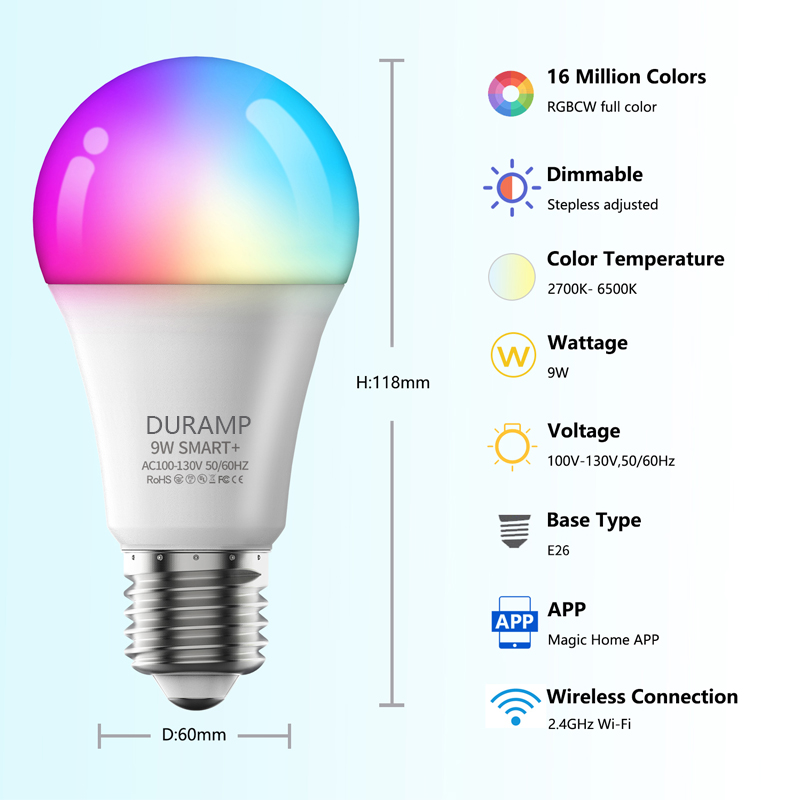 How to connect your light and Restore the setting:
Getting started is easy:
1. we need to download the APP, ''Magic Home" APP in APP store or Google Play.
2. Install your smart light. Remove the bulb from its package and screw it into your light fixture. Then turn it on.
3. Run the newest APP "Magic Home"and register,Login your Magic Home account
4. Wait 3-5 seconds and then power off the bulb, at the end of the 5th time when you turn on the bulb, it will emit strobe for a few seconds, after that, it will become full bright at which point the reset is complete. Once you have reset the bulb, you should be able to see it's WiFi IP and connect WiFi settings. If not, please restart your WiFi, wait for a while and you will see it.
Function:
1. Control by switch
2. WiFi control
3. 1 APP control group bulb
4. show how it changing color
5. We are still making Tu-ya Module, which can voice control, playing music
Application:
Easy for install, suitable for sitting room, dining room, and bed room.
Soft warm white is suitable when you are tied, comfortable for eyes. Also suitable for watching movie.
When we have parts, we could select RGB changing color.
Now sunset lamp is very hot in the market, we can adjust similar color, not need buy one more lamp, saving your money.
Product Specification: