Product Description
160W Programmable Round Industrial Lighting LED Driver
MTP-160M038 is a 160W LED Flourescent Tubes, Led Filament Bulb, Hibay Light developed for industrial use. The output parameters can be adjusted through internal potentiometer or programmed by dimming wire. All models of MTP 160W round highbay LED drivers are off-line programmable via a dedicated software and programing tool. clients can set different output current, based on the LED Light fixture he want to develop. The programmable 160W highbay LED driver has a Special feature which is called " Lifetime Control", which enables the driver act like "Black Box" of the LED fixture. The driver will keep memery of internal temperature during the opertion hours, and keep such data even after the driver is damaged due to some reason. So the reason of failuire can be diagnosed via this feature. The clients can define the lifetime of the LED fixture from the programming software as well. He can even set a auto-dimming schedule for midnight in the software, to dim the fixtures to be less power in mid-night, to save more energy. The programmable 160W highbay LED driver is compliant to 0-10V, PWM dimming systems. Drivers' metal case and high efficiency enables the driver to operating with high reliability, and extending the lifetime.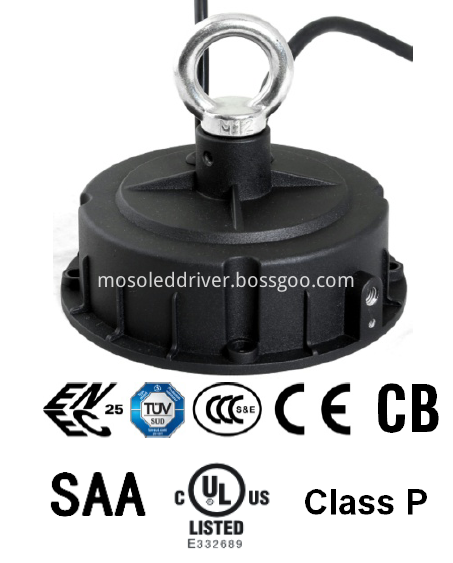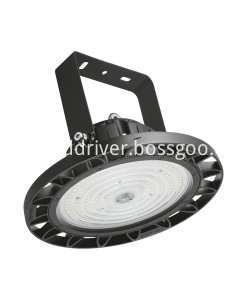 Product features:
● Universal input voltage: 90~305Vac;
● Constant power design;
● Offline programming through dimming wire;
● 2-in-1 dimming mode: 0-10Vdc, PWM dimming; Dim-to-off;
● Surge protection: 4KV line-line, 4V line-earth;
● Multiple protection: SCP, OVP, OTP;
● IP65 design for indoor and outdoor applications;
● 5 years warranty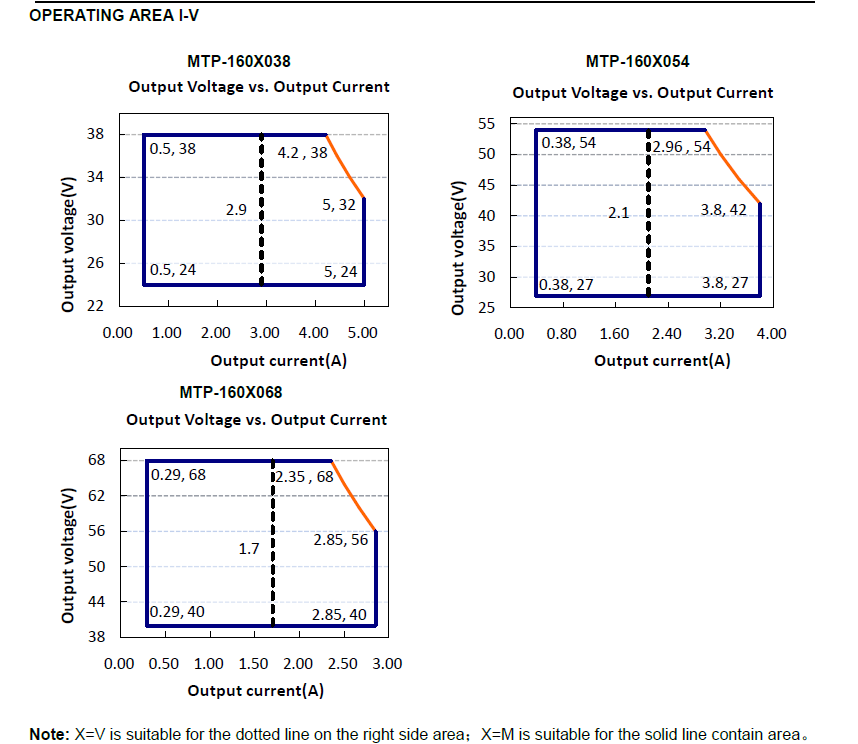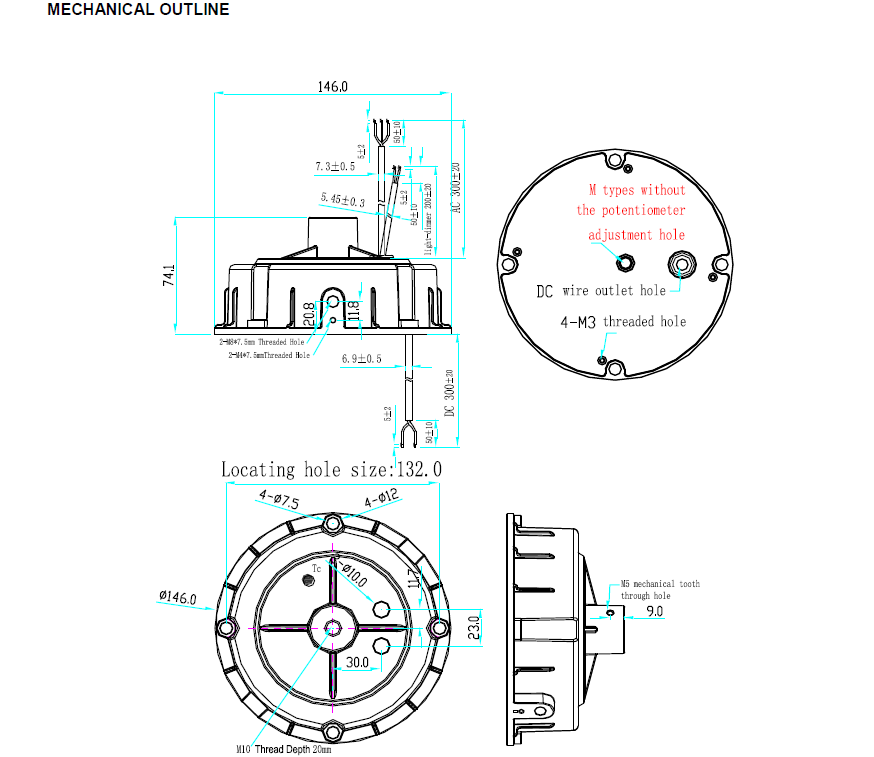 Application:
LED round highbay lighting, warehouse lighting, industrial lighting, horticulture lighting, flood light, etc.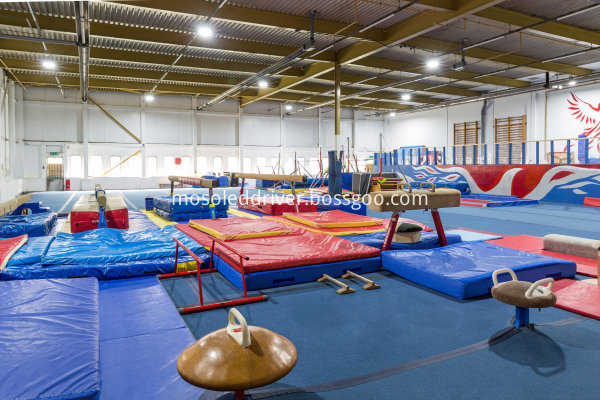 About MOSO: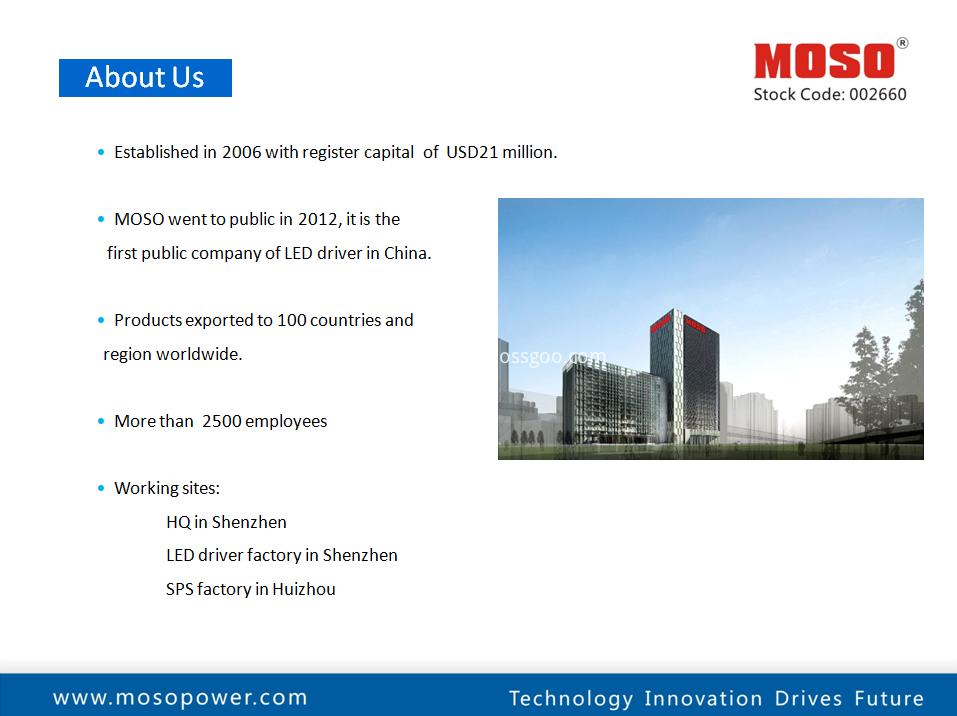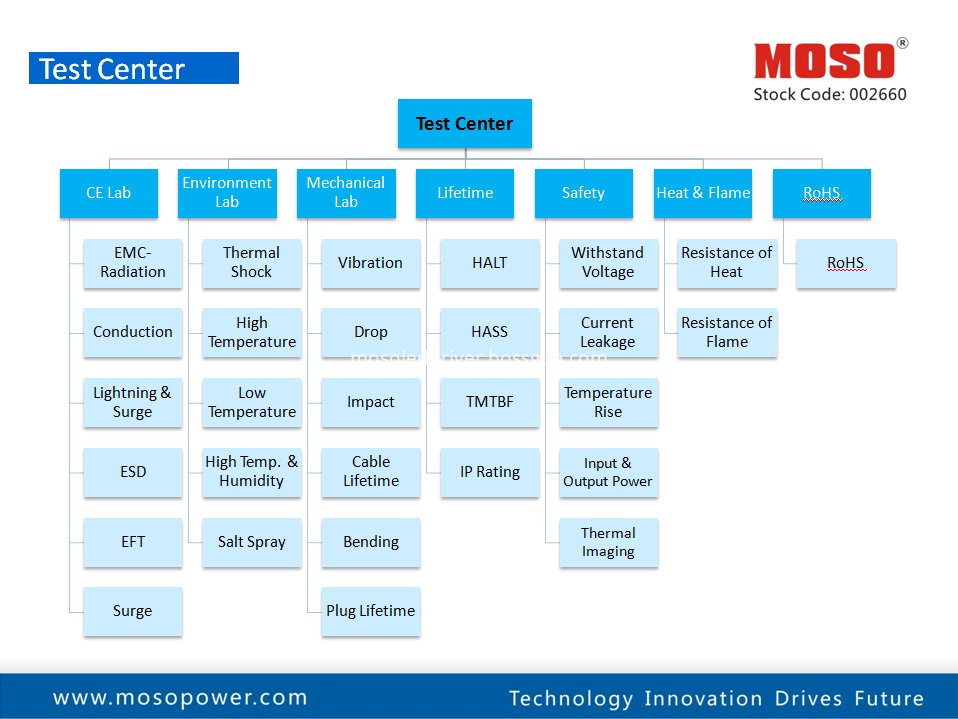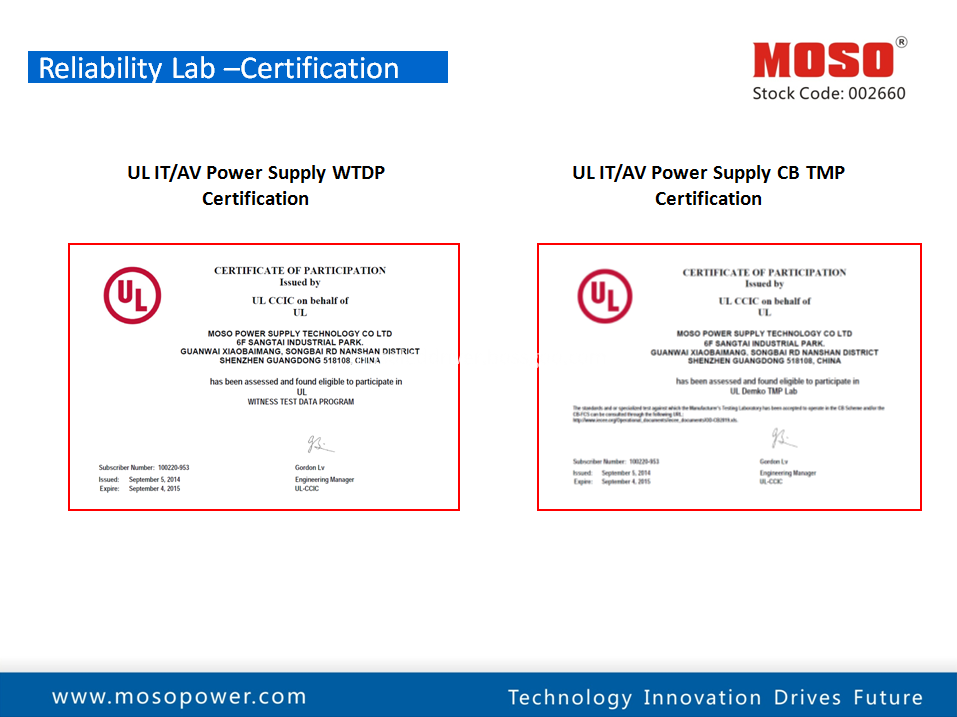 Color:#333333;font-size:14px;text-align:justify;"> MOSO has set several distributors in Europe, United States, Latin America, Asia and Australia. All M
MOSO always dedicates to providing professional outdoor lighting solutions. Please feel free to contact our sales team if you need any support!
MOSO Power Supply Technology Co., Ltd
Factory: Moso Industrial Park, Songbai Road, Xili Town, Nanshan District, Shenzhen, 518108, China.