Product Description
Translucent LED Bulb One-Component RTV Silicone Sealant ST-378
Product specification
1. The product picture is as above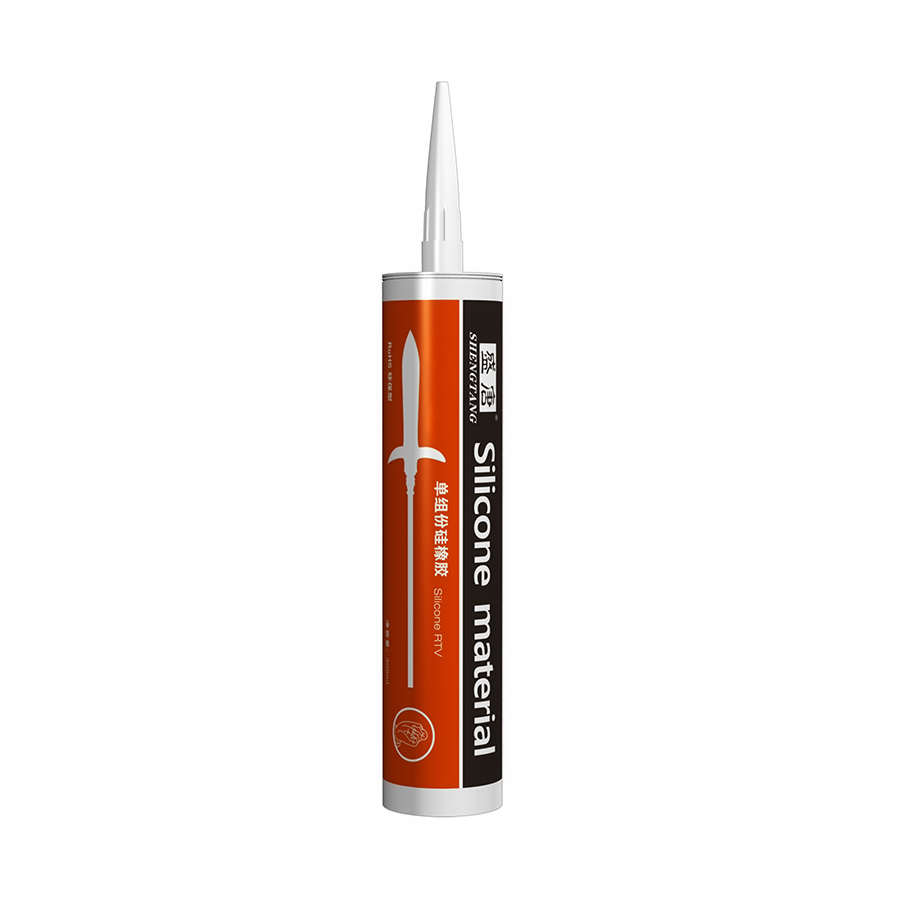 2. Product features and applications
This product is a single component, room temperature cured silicone rubber, is dealcohol cured, completely cured without odor, has excellent bonding performance, superior high and low temperature resistance and little variation in-50℃~+ 200℃.Mainly used for electronic appliances, LED lighting, electronic parts bonding, fixing and sealing.
Our products include One-Component RTV Silicone Sealant, Thermal paste, Thermal Grease, Thermal Pad, UV Curing Adhesive, Potting Glue, Electronic Coating Adhesive, Epoxy Resin Adhesive, and other series, applications from lighting to new energy, automotive, electronics and other industries. The marketing service network covers all parts of the country and many countries in Southeast Asia.
3. Main technical parameters
Item

Test Standard

Standard values

Model no.

/

ST-378

Appearance

Visual inspection

Translucent (Non Flowing, Thixotropic)

25℃

3-5

Curing time(h)

25℃

24

Density(25℃)g·/ml

GB/T533-2008

1.02±0.05

Hardness / Shore A 20

GB/T531.1-2008

20±3

Extrusion rate (ml/s)

Φ4mm/0.4MPa

8-10

Tensile strength /MPa

GB/528-2009

≥0.8

Breaking Elongation /%

GB/528-2009

≥200

Volume resistivity /Ω.cm

GB/1692-2008

3.0*1014

Range of working temperature

/

-50~200 ºC

Dielectric constant(50Hz)

GB/1693-2007

3.0

Related certification

/

RoHS, REACH, Halogen free, sulfur free

Storage period

Stored in a cool dry place at 5 °C ~ 25 °C. The storage period is 6 months from the date of manufacture.
(Non-standard value)
Notes: The above performance data are based in 25±2 ℃ and relative humidity 50 ± 5%.
4. Application Methods
1) Clean the surface: Clean the surface of the object to be glued or coated to remove rust, dust and oil, ect..
2) Apply glue: squeeze the product onto the cleaned surface to make it evenly distributed, and fix the bonded surface.
3) Curing: The sized parts are placed in the air to cure. The curing of this product is the process of curing from the outside to the inside, and the curing depth is 1-3mm at 24 hours (room temperature and 50% relative humidity). If the temperature is low and the humidity is low, the curing time will be prolonged.
4) After the operation is completed, the unused glue should be tightened immediately and sealed. When using it again, if there is a little crust at the seal, remove it and it will not affect the normal use.
5. Attention: Storage and Transportation
1) Keep away from children. If you accidentally touch the skin, wipe it clean and rinse with water; if you accidentally touch your eyes, rinse immediately with water and go to the hospital for examination.
2) This product should be sealed and stored in a cool, dry and ventilated place (5 ° C ~ 25 ° C) to prevent rain and sun exposure.
3) In a normal storage environment, the storage period is 6 months.
4) After the product is opened, it should be used up as soon as possible. The unused products should be sealed and placed in a safe place.
5) This product is non-dangerous and can be stored and transported as general chemicals.
6. PACKING SPECIFICATION
This product is packed in 2600ml/plastic tube (4pcs/ctn) and 300ml/plastic tube (24pcs/ctn).
WARM REMINDER: Thank you for your trust and support of our products. Due to the diversity of practical applications, we cannot grasp the application conditions. Therefore, please have a test before confirm if it meets your requirements and avoid unnecessary waste and loss. We do not guarantee the issues under specific conditions, do not assume any direct, indirect or accidental responsibility. If you have any questions, please contact us, and we will make a solution for you. Service hotline: 400 168 3323